If you are in Rome and do not have much time but want to enjoy a few moments of carefree and visit some of the most beautiful destinations in Italy, book your day trip out of town departing from Rome.
Our best day trips from Rome
Here is a list of our best day trips from Rome:.
Capri one day trips from Rome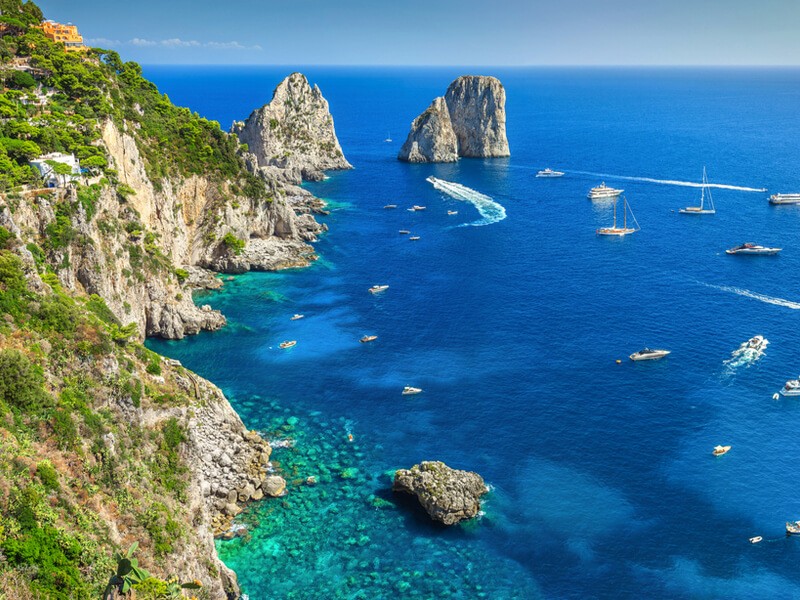 If you want to discover the beauty of Capri, one of the most famous islands of the Gulf of Naples, you can book with us the tour of Capri.
Departing from Rome by bus, we will arrive at the Beverello pier and by hydrofoil we will reach the beautiful island of Capri. Once in Capri, you can book a visit to the Blue Grotto, a karst cavity with blue and transparent reflections and see the famous Faraglioni.
Another must-see for anyone arriving on the island is La Piazzetta di Capri, the hub of Capri's social life and an unmissable place for romantic sunsets over the sea. At 300 meters above sea level it will be possible to admire the wonderful panorama of the Gulf of Naples , and exactly reaching the small town of Anacapri, an enchanting place to walk among quiet squares and streets colored by geraniums in flowers.
Pompeii Tour on a Day Trip from Rome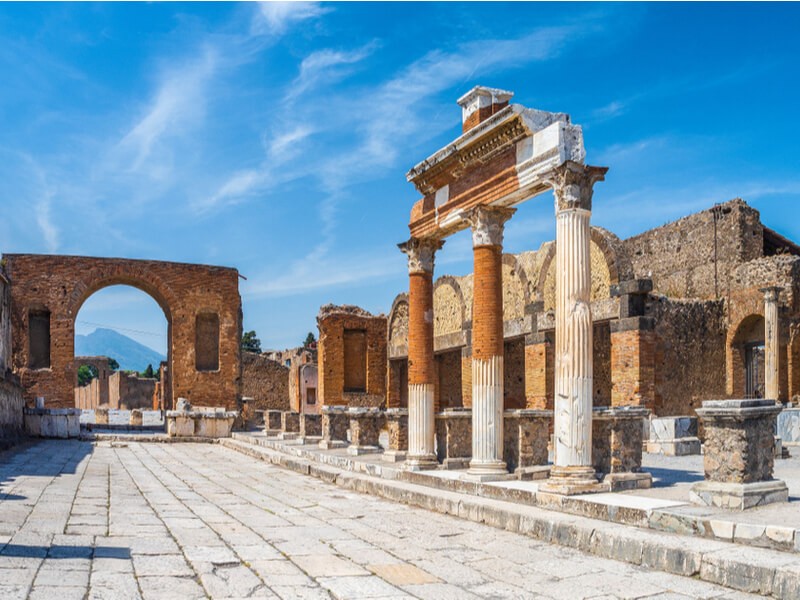 Pompeii with its archaeological area attracts a large number of visitors every year. With our day trip to Pompeii departing from Rome, you will experience a wonderful journey through history among the excavations , and visit the remains of the ancient public buildings, the rich patrician villas, to walk among the ancient shops, projects, inns and living rooms of social life.
The ancient Roman city of Pompeii was buried in 79 A.D. by a terrible eruption of Vesuvius along with Herculaneum, and today its remains are considered of inestimable value and for this reason, a UNESCO World Heritage Site.
Day Trips from Rome to Florence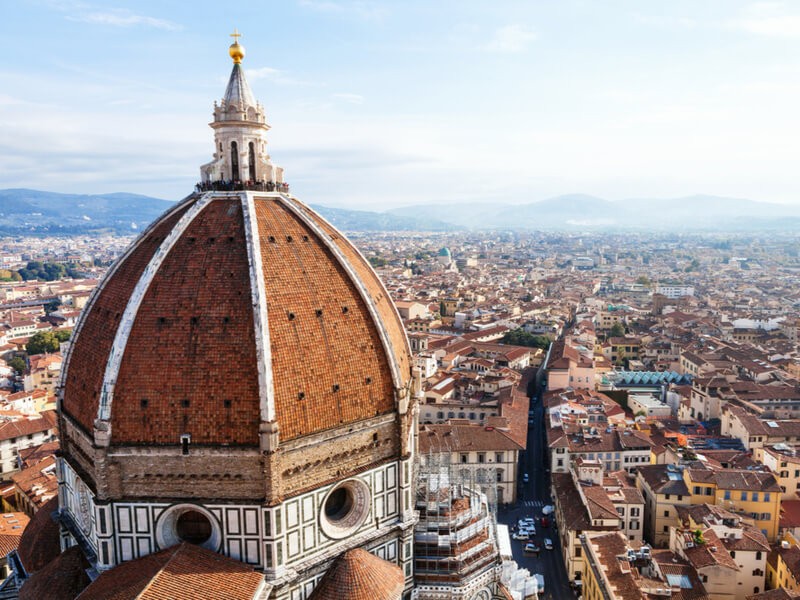 Starting from Rome you can quickly reach Florence.
With a day tour of Florence, you can discover the main beauties of the cradle of the Renaissance, including the Accademia Gallery with the famous David by Michelangelo. Don't miss a visit to the Cathedral of Santa Maria del Fiore and its impressive dome built by Brunelleschi.

In Piazza Duomo, there are also other treasures such as the Baptistery, Giotto's Bell Tower, and Piazza della Signoria.
Civita di Bagnoregio and Orvieto Day Tour from Rome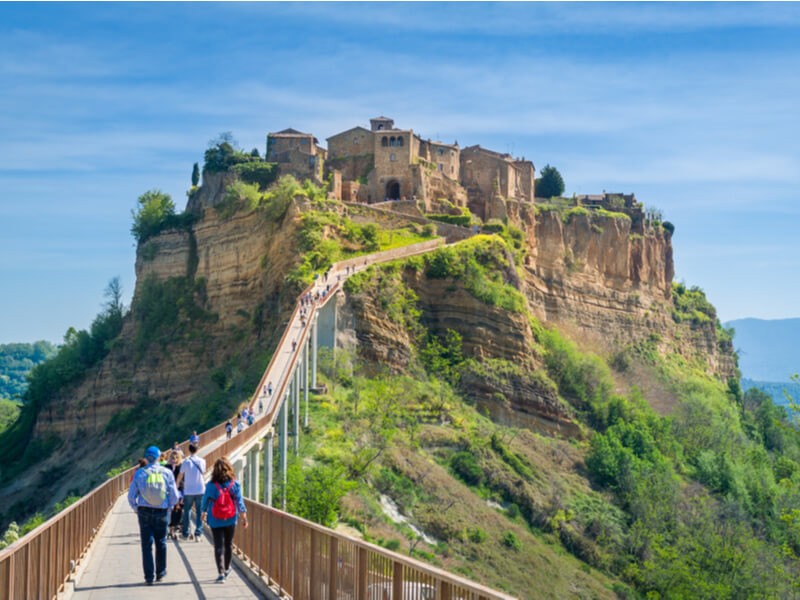 Just two hours drive from Rome, between Lazio and Umbria you can reach the charming town of "Civita di Bagnoregio", one of a kind and recognized as one of the most beautiful villages in Italy.
Famous all over the world with the name of "City that dies", the village is so named because of a constant erosion of the tuff rock on which it was built and that has given this place the fascinating aura of a place where time has stopped and that would seem destined to disappear.
After the visit, with our tour of Civita di Bagnoregio and Orvieto, you will reach the town of Orvieto, a small medieval village in Umbria, perched on a tuff cliff. Here you will visit its characteristic medieval alleys, the famous Piazza Duomo and the imposing Duomo di Orvieto, a masterpiece of Italian Gothic architecture from 1300.
Before our bus will take you back to Rome, you will taste excellent local dishes in a typical restaurant from which you will visit the underground city of Orvieto.
Assisi and Orvieto Day Tour from Rome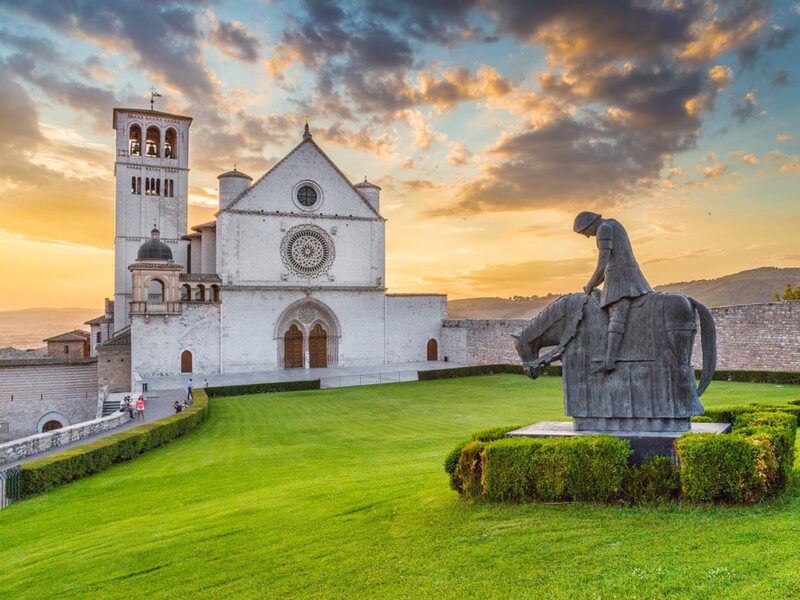 With our day tour, we will discover the beautiful city of Orvieto, we will cross the Umbrian countryside to reach the area close to the famous Lake Trasimeno from where we will enjoy a wonderful lunch at a characteristic farm.
In the early afternoon, accompanied by our local guide we will arrive at the city of Assisi, visiting the most characteristic places of the city and the wonderful Basilica of San Francesco. In 1182 in Assisi, Saint Francis was born, and in fact his relics are preserved in the church, making the city a sacred place par excellence, visited by tourists and faithful from all over the world.
Thanks to its historic center and its monuments, Assisi became a UNESCO site in 2000 as a rare example of historical continuity between the city, the cultural landscape and its architecture.