A Dual Art Experience
Your adventure can last about two hours, during which you'll be immersed in a world of creativity and artistic mastery. After visiting the National Gallery of Contemporary Art, you'll have a choice: continue to explore additional iconic locations in Rome aboard the Hop-On Hop-Off tour or head to the nearby Etruscan Museum at Villa Giulia.
National Gallery of Contemporary Art
Get off at stop no. 13 to reach the National Gallery. Let the Palazzo delle Belle Arti enchant you with its elegant white architecture. This building, inspired by a Greek temple, welcomes you with an impressive central staircase and an entrance portico marked by four pairs of columns. The National Gallery houses an eclectic collection ranging from the 19th century to the present day. Admire masterpieces by Monet, Van Gogh, Cèzanne, Klimt, Mondrian, Duchamp, Pollock, and Warhol. Explore artistic movements from Historical Avant-Garde to Futurism, Surrealism, and Pop Art.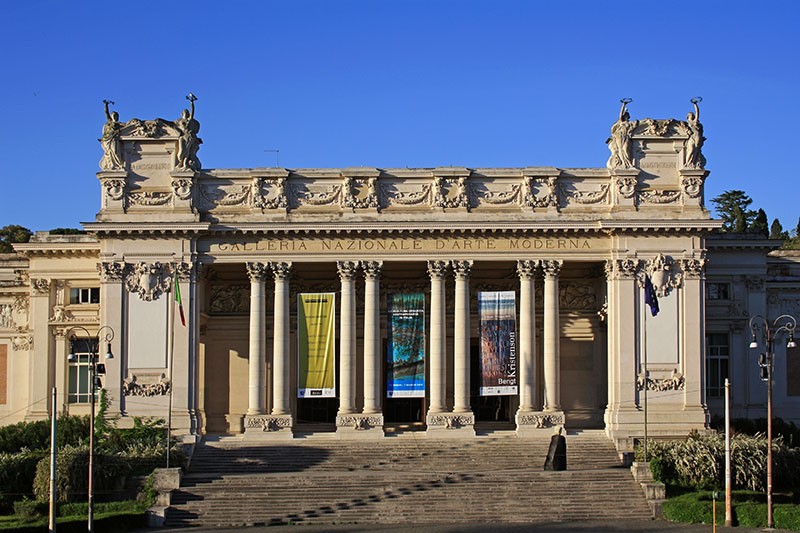 Etruscan Museum at Villa Giulia
Villa Giulia, built in the 16th century, has been home to the Etruscan Museum since 1889. Here, you can immerse yourself in artifacts from ancient southern Etruria and discover Greek creations dating back to the 8th and 4th centuries BCE. Admire extraordinary works such as the Sarcophagus of the Spouses and the Apollo of Veio, unique examples of ancient art.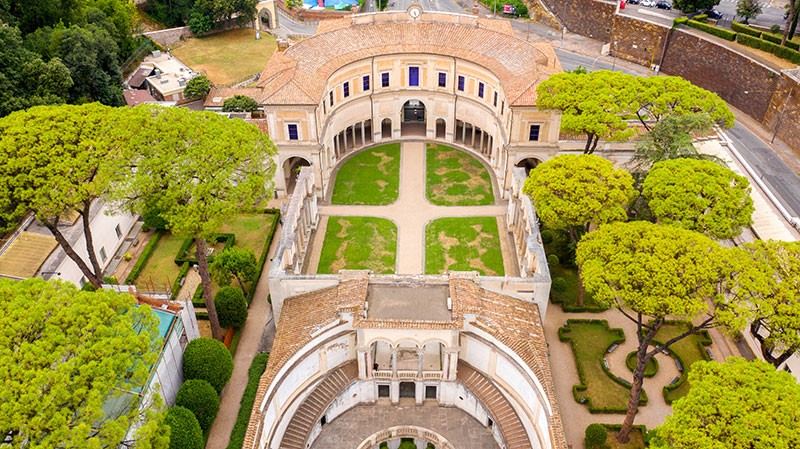 Harmony Between Art and Nature
Your experience doesn't end here. Reach the Borghese Gallery and enjoy a moment of tranquility in nature, relaxing by the picturesque Lake at Villa Borghese, next to the charming Temple of Asclepius. With Green Line Tours' Explore Museums Line, you have everything you desire: art, culture, fun, and beauty, all in one journey.
Let yourself be carried away into a world of creativity and beauty with Green Line Tours' Hop-On Hop-Off Explore Museums Line. You'll have an unforgettable experience, immersing yourself in artworks that have shaped the history of Rome and the world. Plan your artistic and cultural journey through the eternal city today.
Purchase Your Tickets in Advance
To ensure a perfect city tour, we highly recommend purchasing your museum entrance tickets in advance. This way, you can avoid lines and save time, ensuring a stress-free experience. Take your time to admire the artworks at your own pace without rush.